Turning your TV Time into Quality Time
Ranny Levy, Publisher
By subscription only!
Last Chance to Register for Santa Fe and Seattle Film Critics Boot Camps
KIDS FIRST! Film Critics Summer Boot Camps in Santa Fe and Seattle are almost full. Take a minute now to register your child in these two cities or, one of the three other cities we'll be in this summer: New York City, Martha's Vineyard and Washington DC. Taught by leading producers, directors and filmmakers, children ages 10 to15 will learn skills to become red carpet film critics and reporters through this unique star-making program.
Full and partial scholarships are available for local participants for all of the camps so, be sure to check those out.
In this camp, kids will learn a variety of behind-the-scenes skills of the film industry as they watch and critique the latest films, write and videotape reviews, develop on-camera interview techniques and have the opportunity to meet celebrities, directors and producers of some of their favorite films. … -
read more...
DONATE NOW!

Support our KIDS FIRST! Film Critics Program by making a tax deductible donation here. Every dollar you donate helps support this program.
Tomorrowland Delivers Wow Factor Along With Important Messages
Bound by a shared destiny, a teen bursting with scientific curiosity and a former boy-genius inventor embark on a mission to unearth the secrets of a place somewhere in time and space that exists in their collective memory. KIDS FIRST! Film Critic Gerry O. comments, "This film has everything. It has a wonderful, heartwarming plot with a good 50/50 split of drama and comedy and is filled with many wonderful morals and messages. It can be called a tale, sci-fi, adventure and more." Clayton P. adds, "Disney's
Tomorrowland
is a most imaginative, elaborate adventure with a lot of heart.  The idea of the movie is fresh and unique.  Every dollar of the $190 million budget is put to use and is seen on the big screen."
Tomorrowland
Reviewed by Gerry O., KIDS FIRST! Film Critic, age 13 How can you describe this film, a film that is original (which is very … -
read more...
Featured Blog Posts
Granny Ranny's Coming Attractions
Film Critics Boot Camps: Martha's Vinyard, DC, Brooklyn, Seattle and Santa Fe
Do You ...
Love, really love films? Love talking about the latest films?Envision yourself talking on the Red Carpet?
Come Spend a Week this summer ...
Watching the latest films. Learning to write film reviews. Learning to talk about films on camera. Meeting guest film critics, producers and actors. Learning interview techniques. Improving your on-camera skills. Being coached by seasoned professionals.
Parents ...
Kids love movies.  It's part of their socializing experience.  They love being on-camera and are comfortable there.  At the KIDS FIRST! Film Critics Boot Camp we put what kids love to good use and …
-
read more...
KIDS FIRST! Radio
Tomorrowland, Pitch Perfect 2 and Andy Z from Classic Songs and Traditional Tunes
Listen in as we review Disney's Tomorrowland starring George Clooney, Brit Robertson and Hugh Laurie, Pitch Perfect 2 with the hysterical Rebel Wilson, Hailee Steinfeld and Anna Kendrick. Get an inside look at ace musician Andy Z whose new CD Classic Songs and Traditional Tunes just took an All Star KIDS FIRST! Endorsement. Hosts Keefer Blakeslee and Raven Devanney are joined by KIDS FIRST! reporters Lainey A., Clayton P., Tre'ana H. and Simone S. Tune in on Tuesdays at 1 p.m. P.T. for our live broadcast or join us after 24 hours and listen to the archived show.
http://www.voiceamerica.com/show/1950/kids-first-coming-attractions
-
read more...
From the Jury
Early Stages of Color in Film (Part 2) by Keefer C. Blakeslee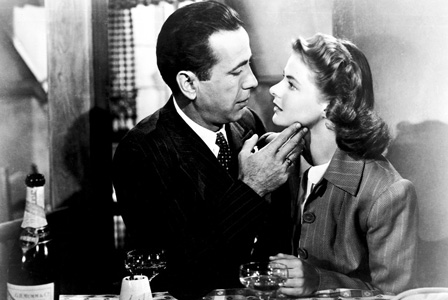 I would like to continue this fascinating history of color in film by introducing the innovations from Technicolor. Since they've a lot of history as well, I will keep it brief. The following quoted material has been gleaned from: http://filmmakeriq.com/lessons/the-history-and-science-of-color-film-from-isaac-newton-to-the-coen-brothers/
"There are two ways to create color: The additive system is where primary colored lights are added together to create white light. The other system is the subtractive system where primary colors (cyan, …![endif]-->!--[if> -
read more...
ABOUT CQCM AND KIDS FIRST!
The Coalition for Quality Children's Media is a national, nonprofit organization founded in 1991 whose mission is to teach children critical viewing skills and to increase the visibility and availability of quality children's media. . . . More.
Go here for Press from Festival